George had paw surgery, poor guy. He has yet to get out on the walking path with the other dogs and get to sniff the DogBook messages left on trees and poles and leave his own DogBook messages. He is pretty pathetic, although with good reason!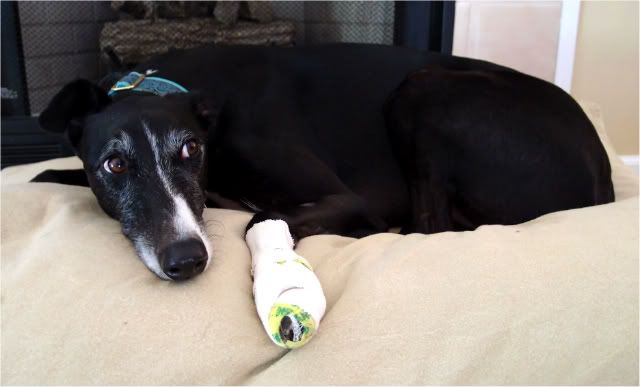 While George is healing Mini heads back out to the path for another 3 1/2 mile hike on this beautiful day! The Fall picture of the path...
And a big stand of wild flowers growing in a ditch. I recognize the Goldenrod to the left but have no clue what the flowers might be.