The weather continues to be beautiful....dry, no rain, hot...but beats the heck out of ice and snow. I will want to remember these pictures in the next 6 months or so. Patty very kindly made a birthday lunch for me and Rose and Mary actually got to be there. It was wonderful. I don't like lasagna or pasta but this lasagna is in a class of it's own. It is Patty's mother's recipoes and more of a confection of some sort...delish...and thank you, Patty! After lunch I got a picture of Patty surveying her domain...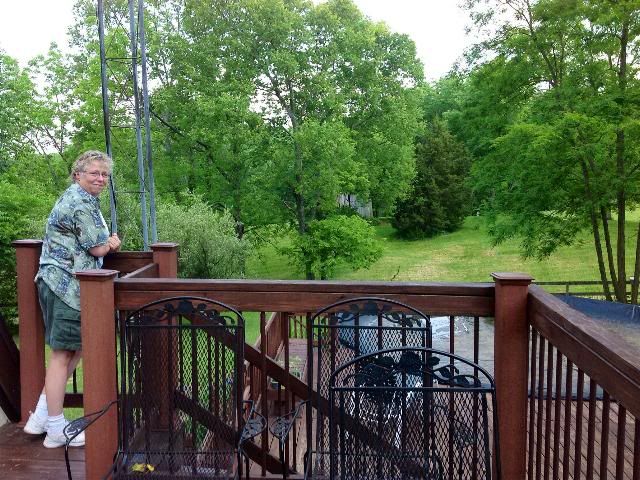 The sunshine continued, I got a very strange picture of a backyard cardinal....he looks almost like a plastic cardinal. All of the pictures I am posting today were taken with an iPad - I am not very good at it yet. Not sure an iPad makes an adequate camera.
Another birdy group hanging out
And a very drowsy, somewhat hazy picture of the backyard today. It was 96 today, going to be 98 tomorrow!
Summertime is the best!!