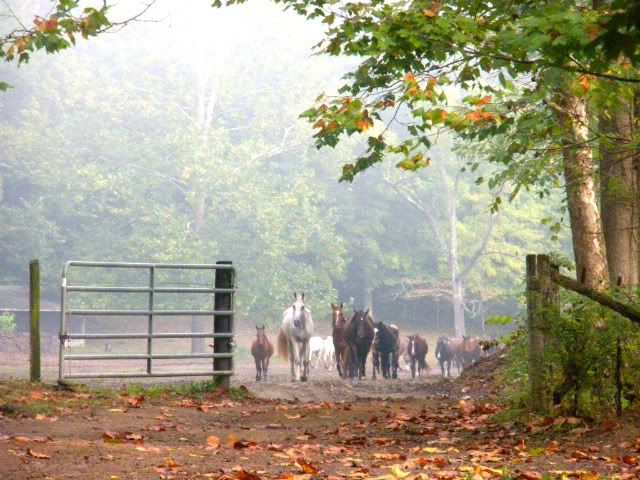 An incredible shot by George of the horses coming up for their breakfast.
It is good to be in Southern Indiana in the Fall!
I was lucky enough to get to go riding with Deb (Southern Indiana's answer to Rowdy Yates) and George (aka Ankles) today. It was raining, it was misty, it was kind of cold in a really humid way. But, as Deb pointed out, NO bees and NO biting horse flies! That made it good for me!
George moving his horse out of the barn in spite of 'Mr. Looks for Carrots' interference....
Deb rides an Arabian stallion - and is he ever beautiful. I can't do him justice with a picture - I think George will have to get the good shot of him.
Deb has taught yoga for many years - the rest of us shouldn't try getting our foot up to our belt buckle to get on a horse.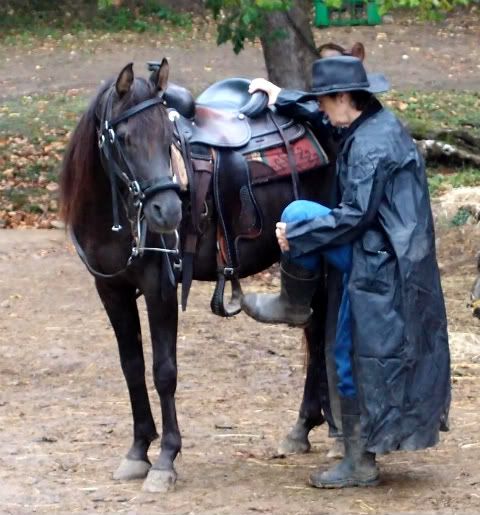 Pretty guy, isn't he?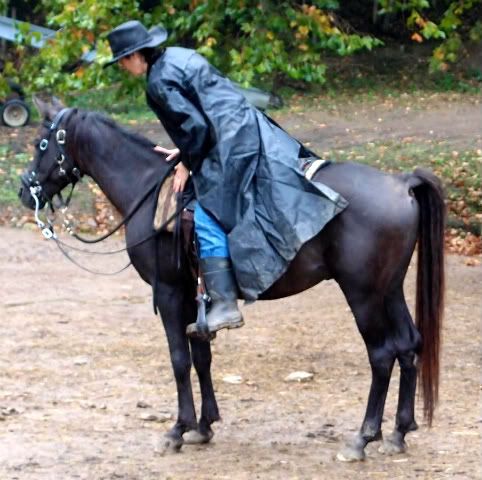 Beautiful even when wet!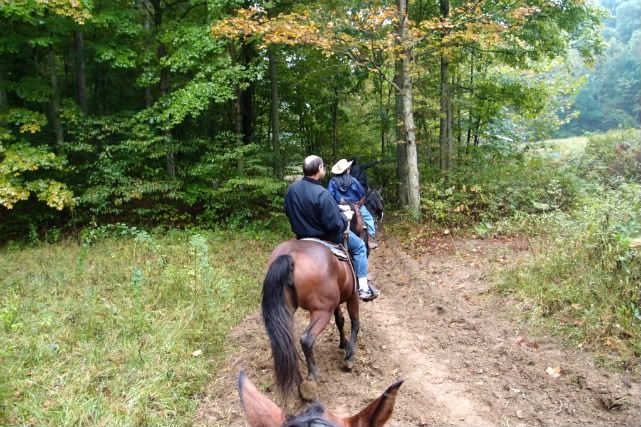 George doing our safety check and gives Romeo a pat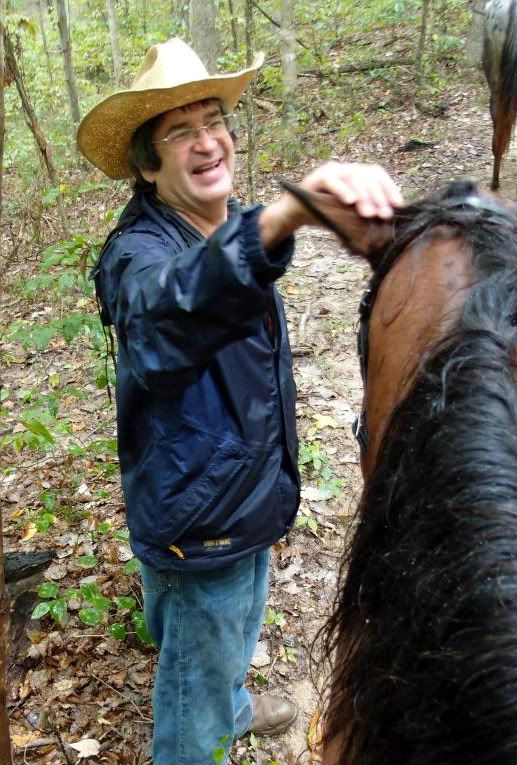 Rounding the bend back to the barn - notice who is lurking over to the right...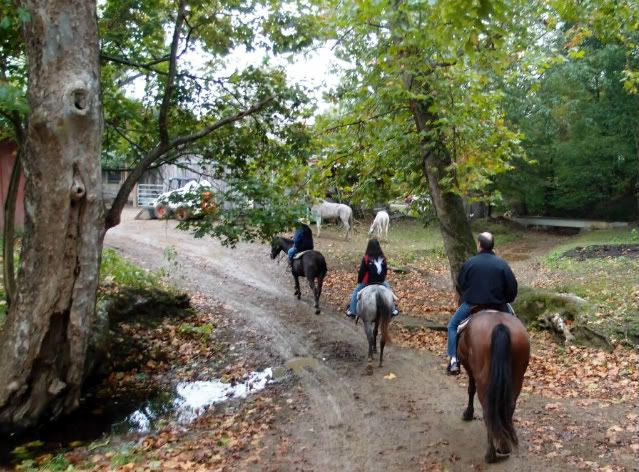 "Got carrots?"
"I smell carrots!"
"Look me in the eye and tell me you don't have any carrots"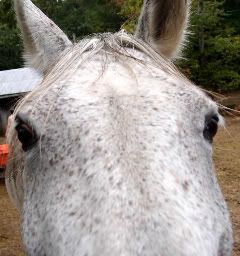 All is well! Deb saves the day!!!!!
We all need a carrot and a pat from time to time.
Thanks Deb and George - it was wonderful as always!