Bonani and I are looking forward to the Beady Eyed Bunch Vernal Equinox celebration and have been working on the Ndebele stitch, sometimes known as herringbone due to the pattern that develops from this geometric stitch.
I downloaded a free pattern from The Beaded Butterly website:
http://beadingbutterfly.com/
.
I found the pattern under her 'tips and freebies' section labeled as 'herringbone'
This stitch is very different from what we have done previously and I have to wonder how the Ndebele ladies developed it. I did a little research and found that their art work is heavily geometric which, apparently, applied to their beadwork as well!
Here is my completed first attempt - it went pretty quickly after I finally figured out the pattern but my join left a lot to be desired. Next time I will use a clasp to join it. And probably the use of size 11 delicas was not the best choice for my first attempt. Size 8 seed beads or size 10 delicas would have been a much better choice.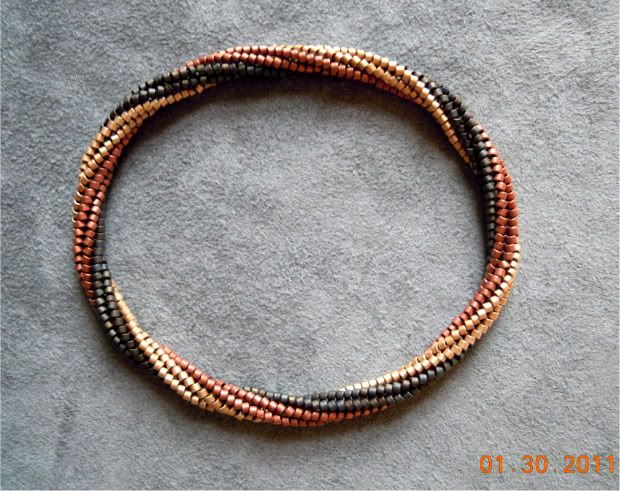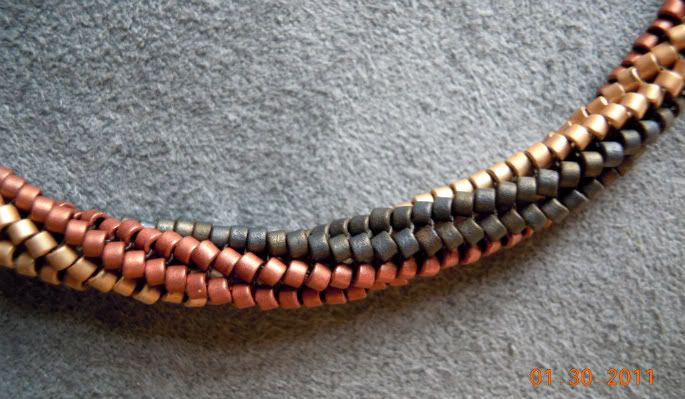 I have to admit I was not able to reproduce the 'invisible join'. I tried really hard, ripped it out many times and then settled on joining it as I saw fit but never accomplished the smooth join. Darn it!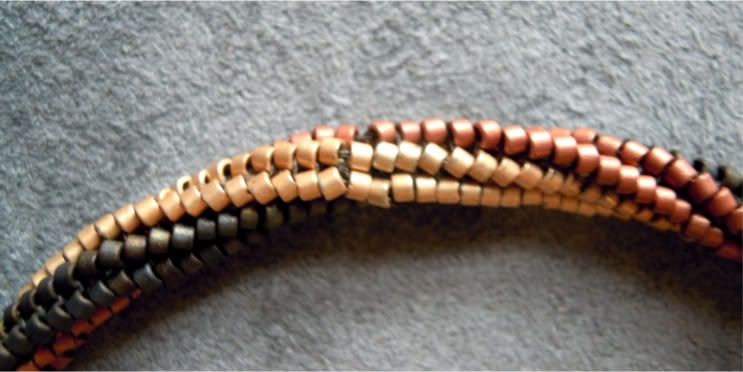 Maybe Bonani can figure it out! We are planning to work together on a flat variation of Ndebele and we hope to teach it at the Beady Eyed Bunch celebration if anyone is interested. I really really wanted to get that invisible join together - what a pretty necklace that would make if I could join it into a 24" loop!