Mini's one true love sent her a special scarf for the 4th of July and is she ever proud! There must have been special scent messages from her man because she sniffed it all over and over again.
She showed off her new scarf to Rocky - I don't think he was impressed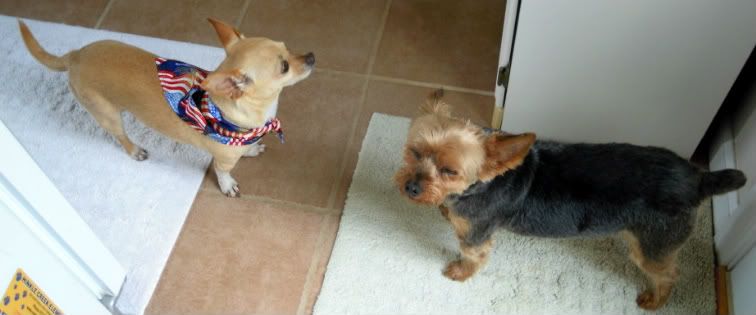 Mini loves everyone....
She loves my little brother...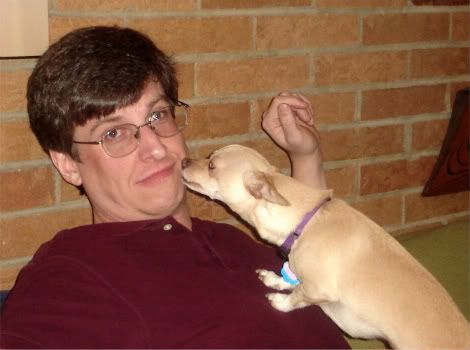 She loves Karen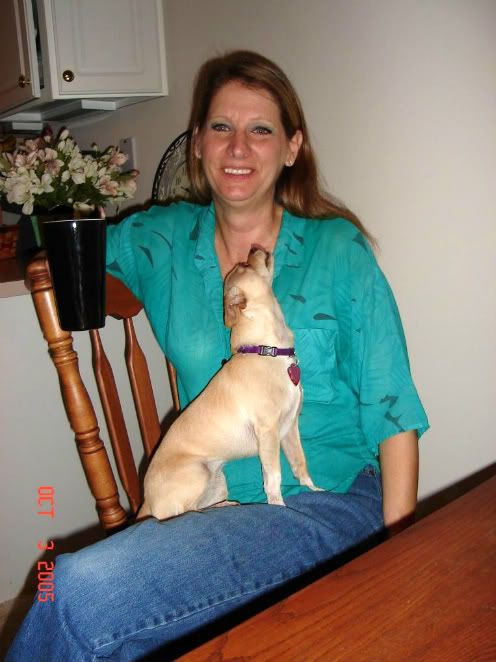 She loves my Mother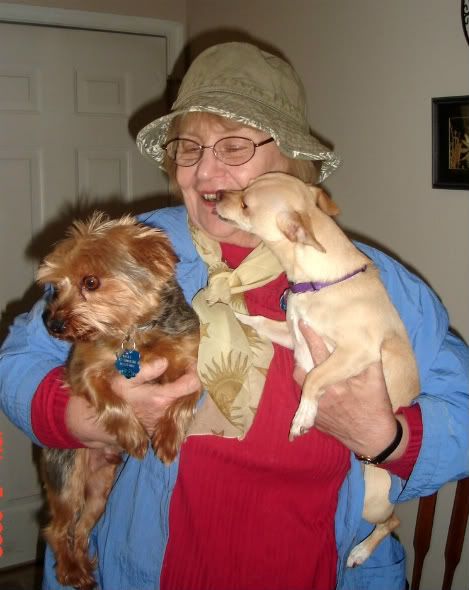 But her one true love....is Cecily's husband, Steve! This picture says it all... we have just never been sure what 'all' it is saying!
Thank you, Steve!!!! Mini loves you!