Patty and Rose have a very nice home, very nice land, and had a very nice kitchen. At least I thought it was nice before. They decided to have it rennovated, I wondered why they would do that, it looked nice to me. But how amazing it turned out to be! I had to take pictures - it's that nice. They started the rennovation during the first week of November and just finished it a couple of weeks ago. Lots of time without a kitchen sink, lots of time with no stove to cook on, lots of time with the whole thing torn up and a 3 month construction process! Fortunately, they learned how to wash dishes in the bathtub and make any meals in the microwave, once they could locate it!
Three months......Daisy noted that it was pretty hard on the critters!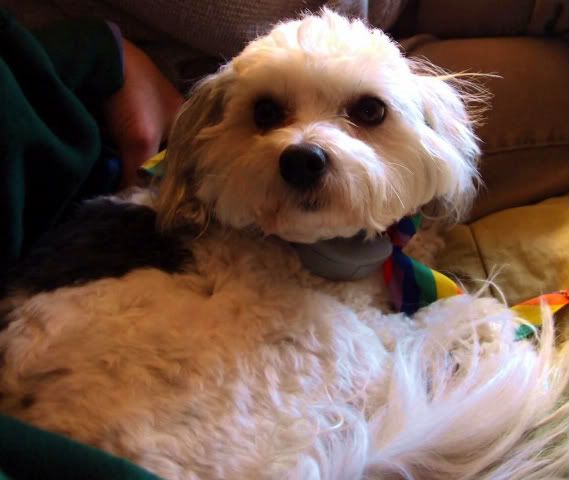 Boo told me it turned her world upside down!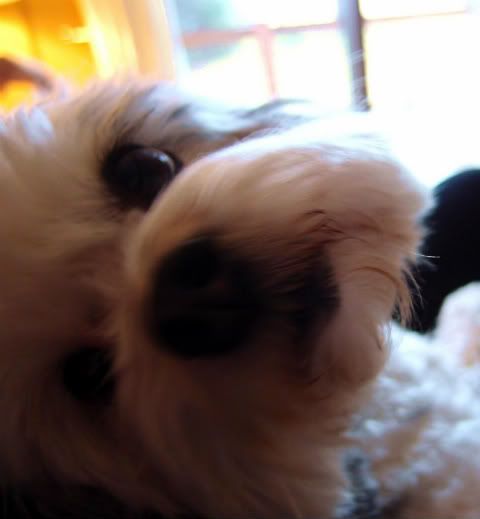 Mary and Crumpet spent a lot of time in the living room knitting...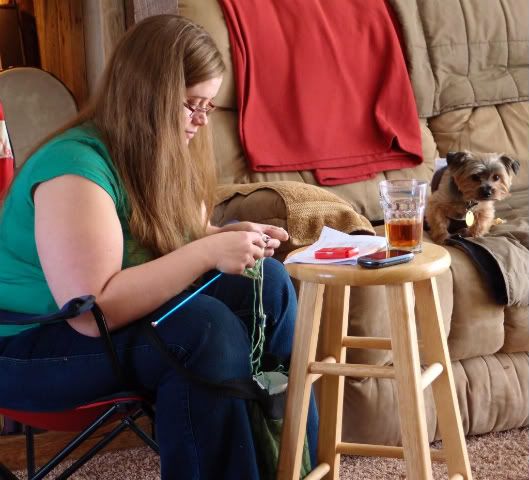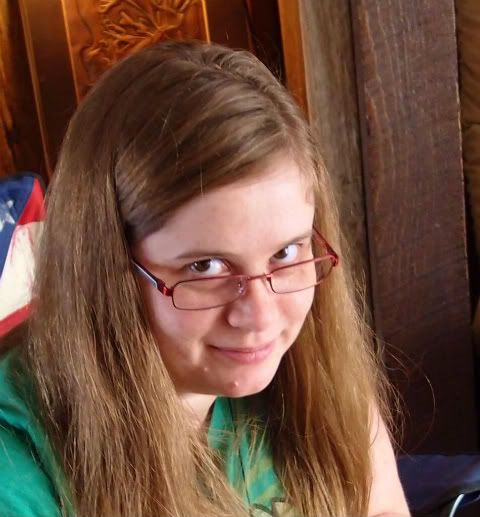 Stay back, Kid, I'll protect you!!!
Some 'before pictures'...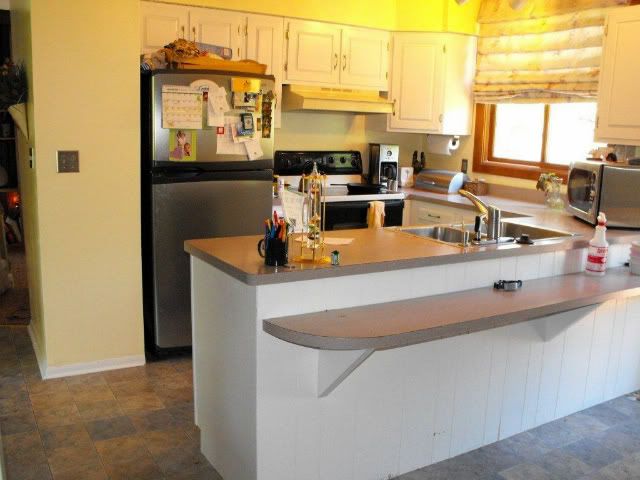 The house is a nice A-frame on a beatiful bunch of acres set in rural Southern Indiana, not far from me. Patty is also an RN, she and I spent 3 hours a day commuting to Indianapolis together for a couple of years. We had time to talk about everything in the world....many times over. Patty and Rose and Patty's daughter, Mary, are very dear to me. Oh.....and Crumpet, Tootie, Daisy, and Boo complete the family. Wait - not quite completed....Mary also has 2 cats tucked away in there somewhere!
They have a big place! I am parked out in front of their 3 car garage with carport!
Their deck leads to the pool and the gazebo....
Backyard and view out of their kitchen window...and Patty's birdfeeders!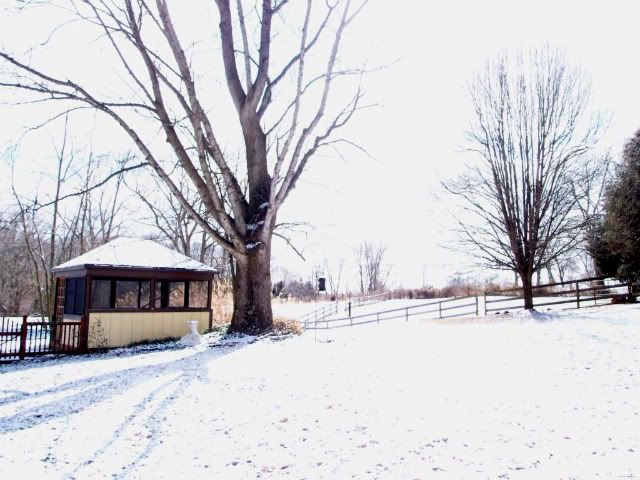 And, finally.....a picture of the front of their house - The new kitchen is inside that door and up one short flight of stairs...
I am sneaking up the front stairs to the kitchen....it definitely is looking different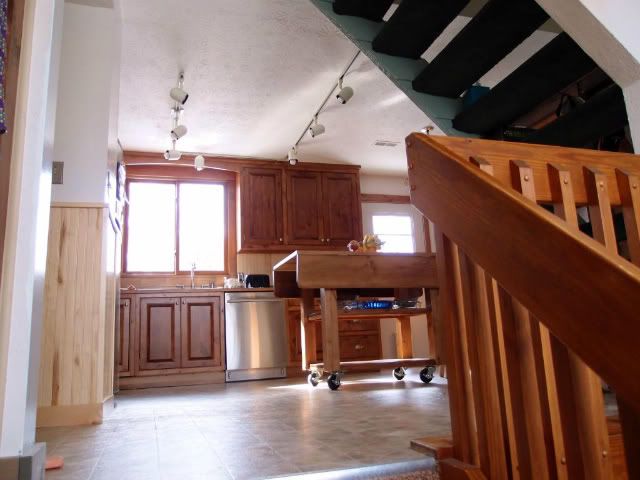 Is that solid wood? Are those all cabinets?
It's solid Alder wood? Wow...just wow!
Is that a handcrafted table/kitchen isle? And it's hard maple? Wow.
Where there was just a wall is now all custom made solid Alderwood cabinets. Wow.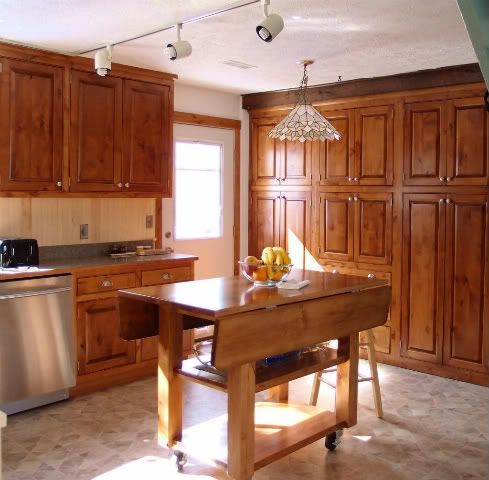 More Wow.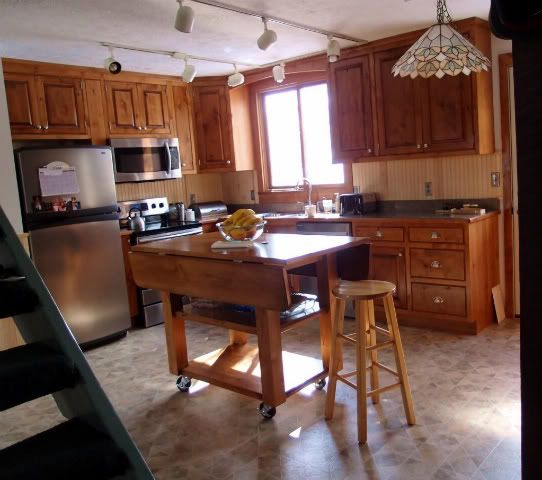 Crumpet is very proud of the cabinet where his food is stored....He had Rose show me...Are these not two happy critters!!!? And rightly so!
It is so peaceful and light and comfortable in that kitchen with lots of room and lots of storage.
Now I am proudly ensconced at the new table, very happily drinking some wonderful tea made by Mary....thanks, guys, for the tour! You done good!