Yes, the Eastern Blue Birds have descended on my Quiet Backyard in Southern Indiana....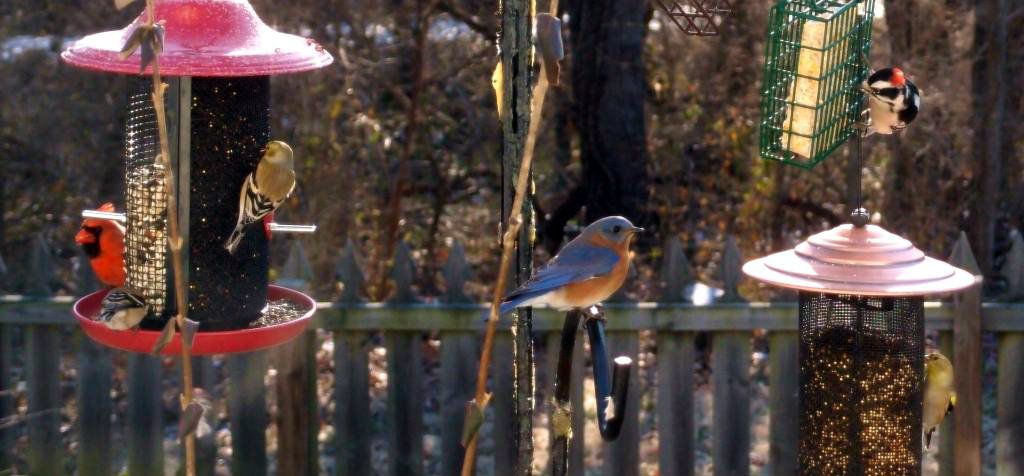 Bringing lots of energy to the usual flock of characters..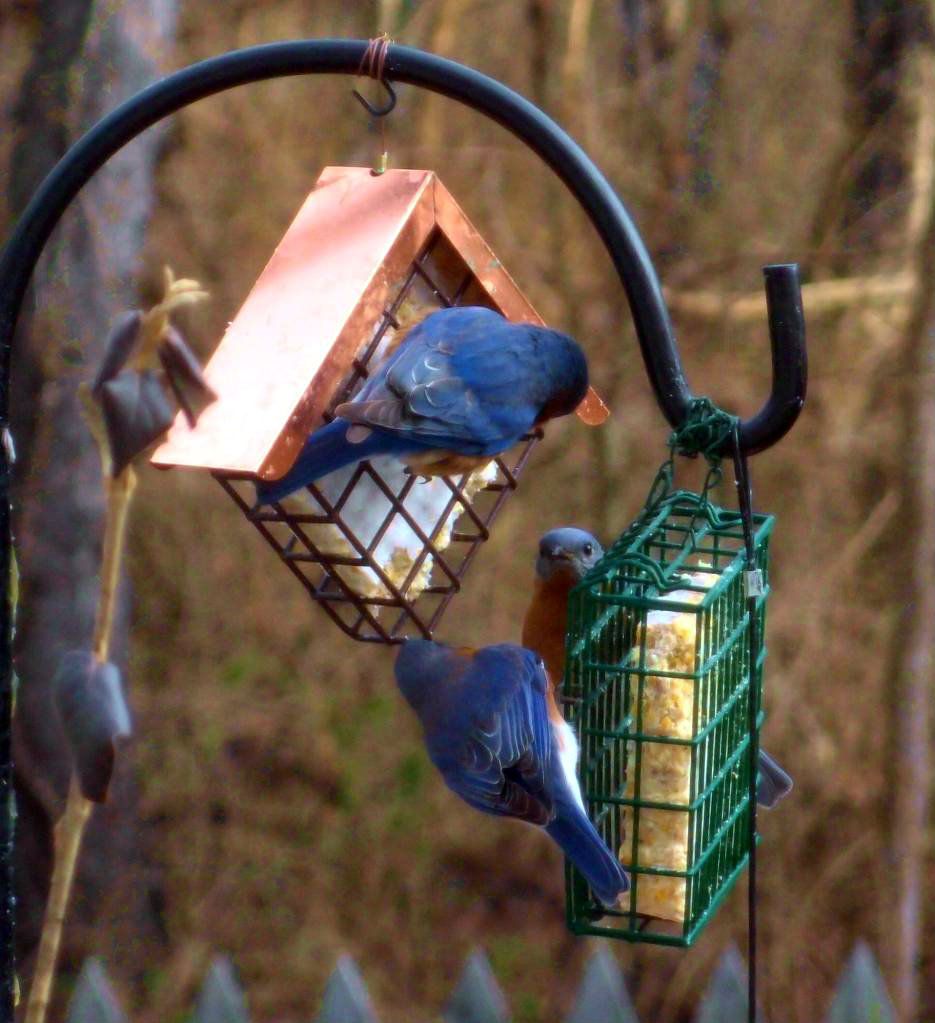 Incoming!!!!!!!
Hanging out...with the 'peeps', so to speak.....
Very unhappy Carolina Wren --- there goes the neighborhood! Hogging her suet!
Little Boy Blue. Thinking hard about joining Red Bellied Woodpecker and enjoying some of that suet but taking a second look at that big and sharp beak!
FEELING LUCKY, PUNK?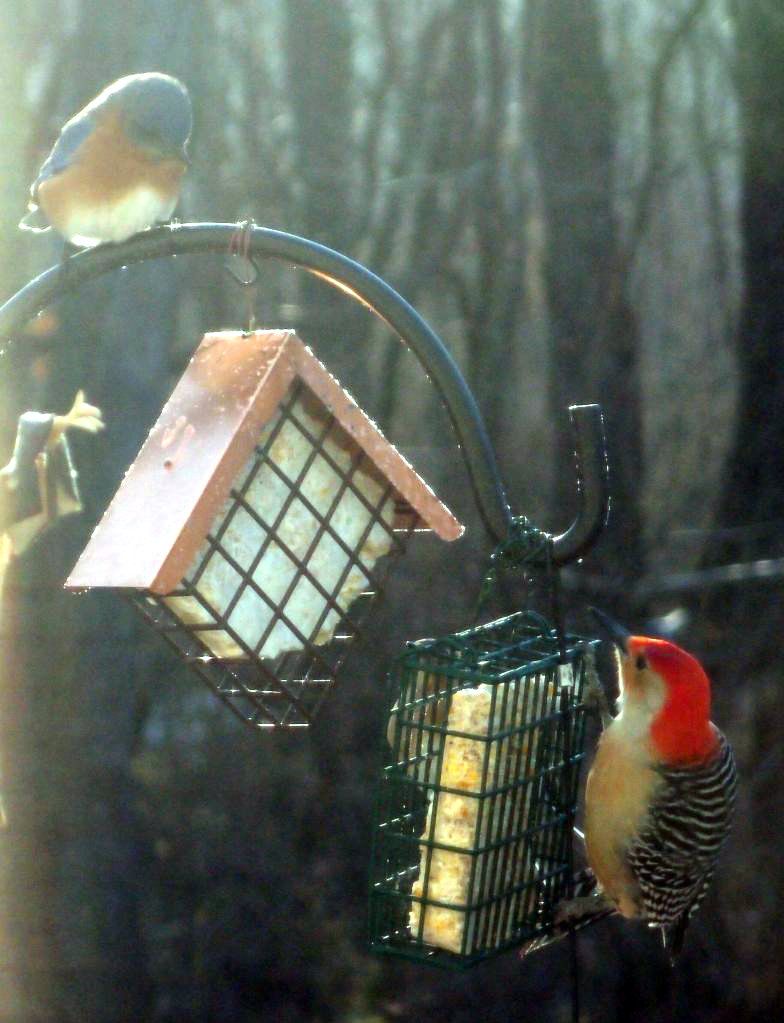 Sir! No Sir! No Mr Woodpecker,SIR!
Good. Now go away, kid, you bother me....
A nice Blue Bird couple...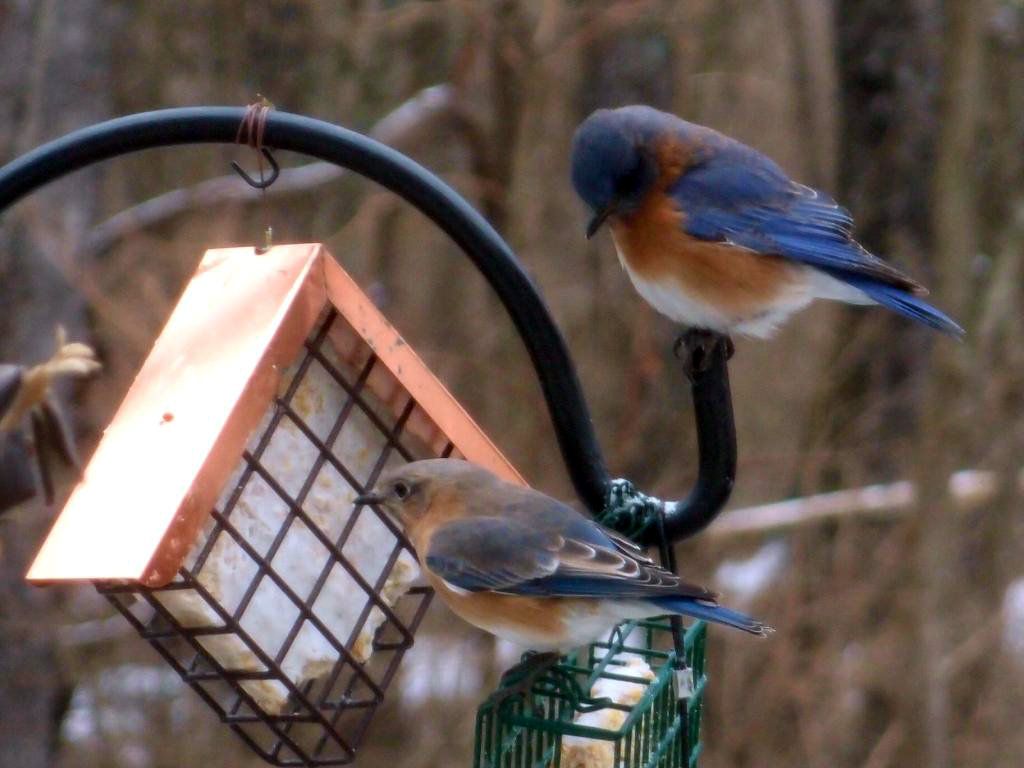 But having a bit of a bicker...
What an amazing addition to the Backyard Birdy Bunch! I hope they stick around for awhile.