Cecily AND her wonderdog, Ellie (pictured below)
AND her faithful sidekick and love of her life .....Steve (also the love of Mini's life, what a guy!)...AND her other faithful sidekick and intrepid Bhutan trekker, Nancy....will be bringing the Into Bhutan exhibit down to the Tibetan Center here in good old Bloomington......
Just in case some of you in the local area could possibly have missed the postcards and posters I decided to reproduce one of them here: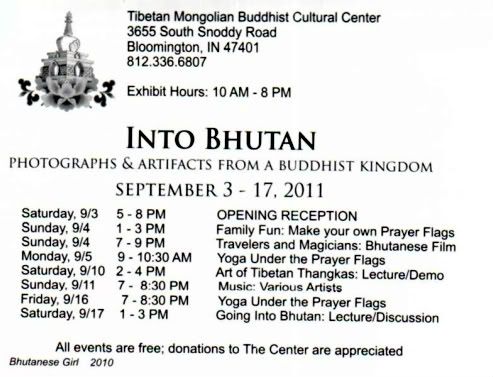 See you there? I am looking forward to making my own prayer flags and seeing the movie 'Travelers and Magicians' again. And seeing Steve, Cec, Nancy, and Ellie, of course!