It is Mom's birthday tomorrow - one of those big ones with a zero! Little Brother is up in Canada fishing so Beautiful Sister-in-Law, Tammy, and I took the opportunity to scoop Mom up and take her to dinner this evening.
Of course, flowers were involved - a beautiful vase of flowers!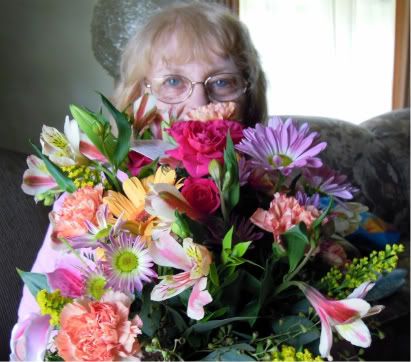 Awwww....come on out, Mom!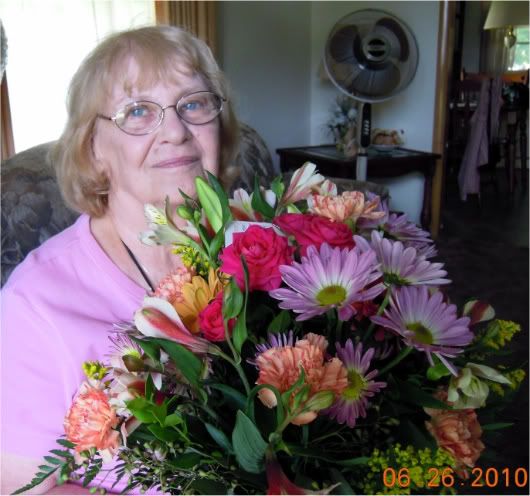 There she is! Wonderful picture of my Mother. Are those eyes amazingly blue or what?
The beautiful flowers that are from Dan, Tammy, and I, and all of her grand-critters. Mom - you don't look anywhere near to that birthday with a 0!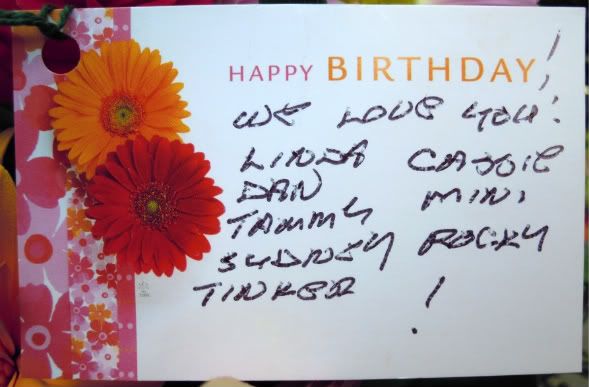 A full picture of the flowers since little brother wasn't there to see them in person.
Gosh - they are just perfect! And Steve's Flower's even matched the flowers to the card.
Then off to dinner at....
I don't know what this poster says but it was very big and very cool looking.
And the food was very good - the Sauerbrauten was simply perfect.
Unfortunately, wir zuviel gegessen haben. Dann sind wir wieder zu Hause gewatschelt.
(We ate too much. Then we waddled on home.)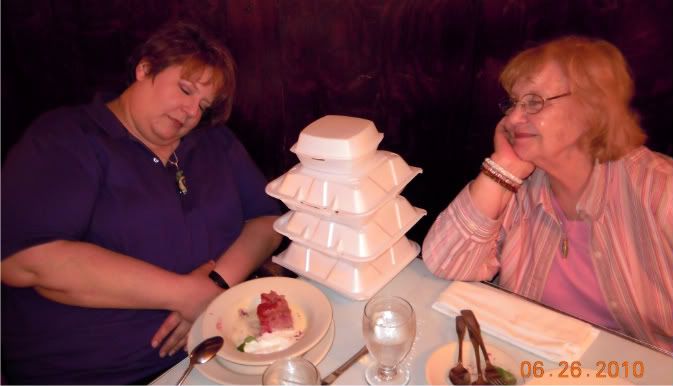 Happy Birthday, Mom!!! We missed you Little Brother Ugly!