It was Rocky's turn to walk down to the stables, in the morning, before it got too hot. But our old fellow wears a black fur coat so he gets hot pretty quickly. He always looks forward to this part of our route because there is tall grass growing next to the fence and is usually nice and wet.
The Bloomington walking path is all the way to the left in this picture.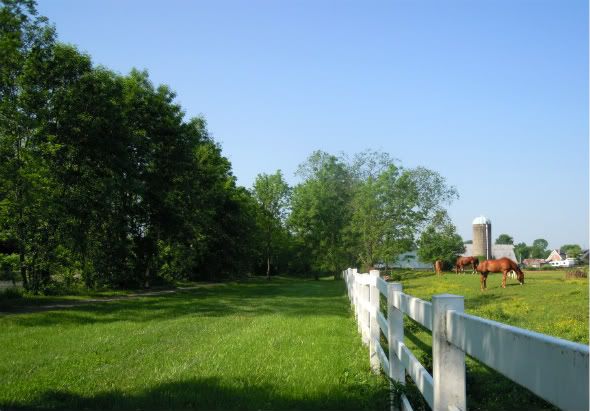 Happiness is a good roll in wet grass!
Still panting but much better!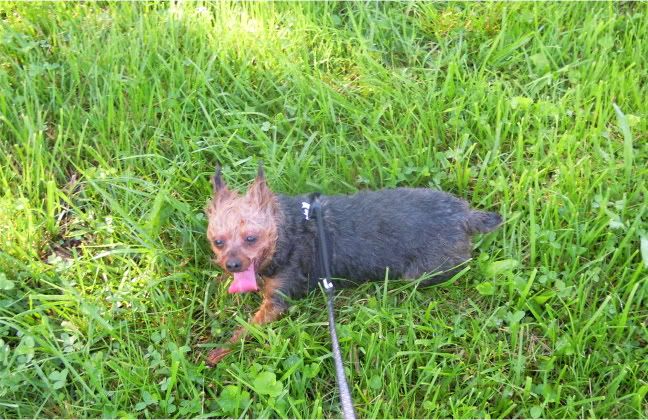 But - wait a minute...are those big dogs? Will they treat me better than Mini does?
One of the big dogs is interested in Rocky, too!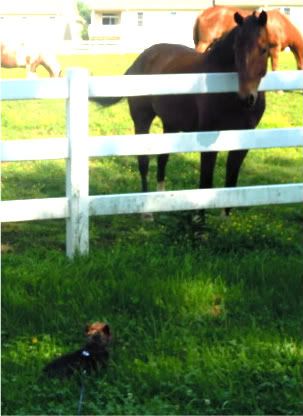 Well, maybe another day Rocky. Now that you know the big dogs are there I wonder if you will look for them on your next walk! But...if you are going to run with the tall dogs........