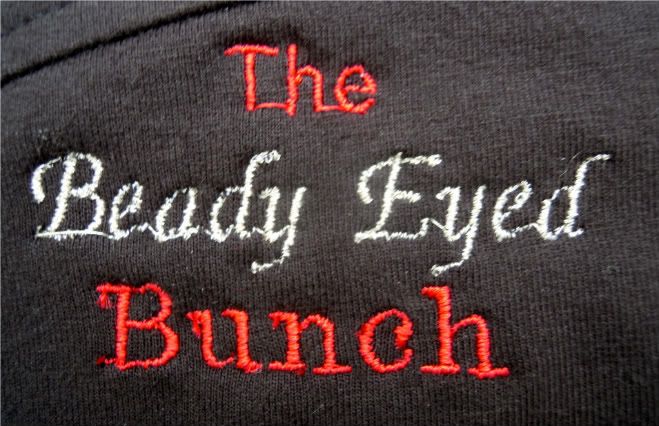 Rikki was thinking....Excellent! Needles and string...my favorites!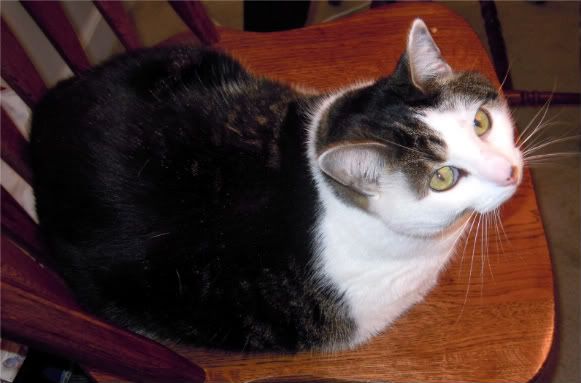 Riley says 'that's just painful, why do they have to come here!'
But - here we all come!
Madeleine and Phyllis begin the ever important arm warm ups..
While Vickie and Susan practice the rapid-response 'where did that needle go?!!'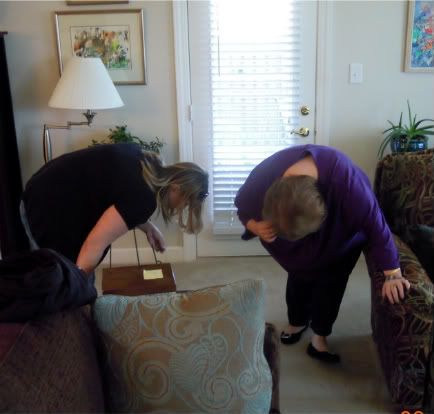 Ahhh.....then we settle in for some serious beading..once again hosted by Peggy, accompanied by her sister, Susan. Both gracious Southern ladies and wonderful hostesses and cooks! Thank you, ladies! Drew, The Guy, was out watching a movies - can't imagine why.
The table begins to fill up with the tools of our craft...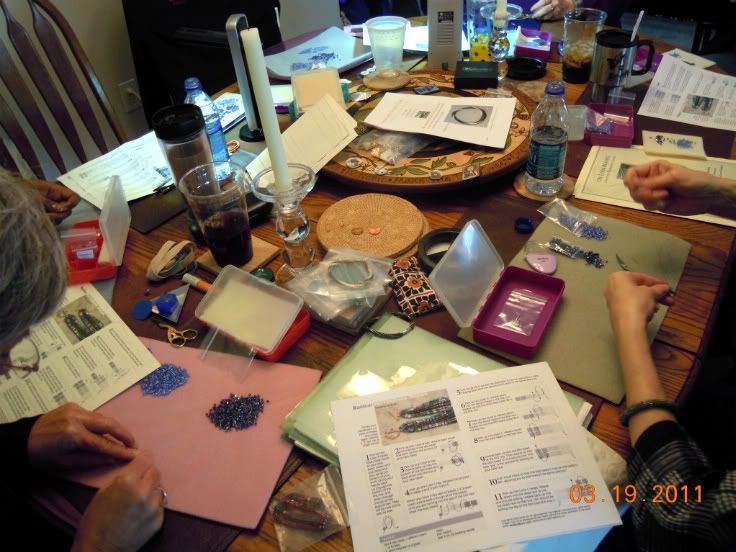 The focus is on the Ndebele weave this time. Bonani has been busy and brought some beautiful pieces...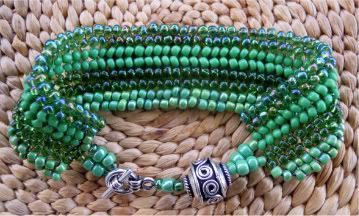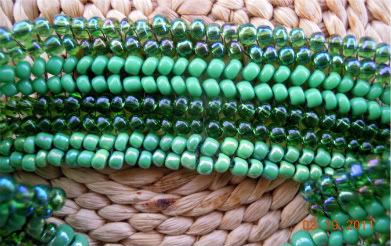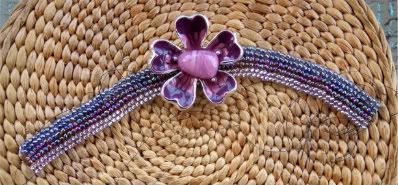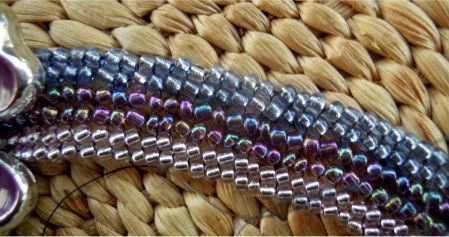 And Madeleine crafted Beady Eyed Bunch shirts for all of us! With her very own hands (and sewing machine)!! Thank you, Madeleine! What an unexpected surprise and we were so proud. We now have colors to wear...Laura and Bonani have on their Beady Eyed Bunch shirts
So - really - where else could we go with this!!! Princess is trying to help me with my....my.....well....she's trying to help me with the 'updated' peace sign...who knew it needed updating? I thought it was pretty good just as it was 30 years ago! But I am trying to keep up with the times.
Susan, Vickie, and Madeleine...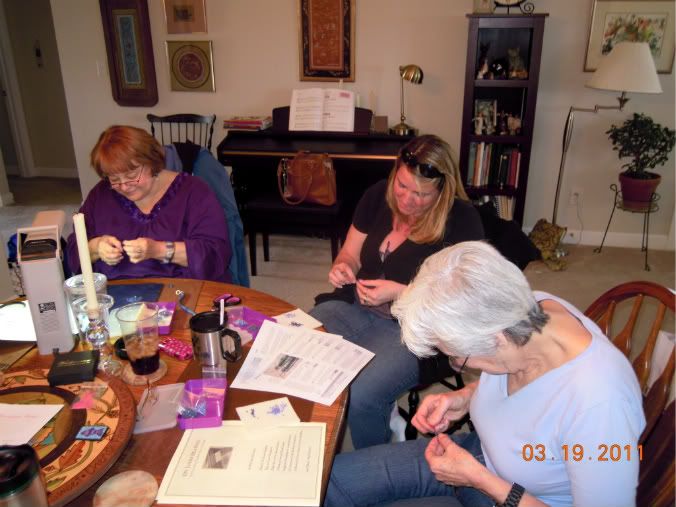 Susan working by the glow of atomic fusion for her beadwork...
I think that is how she makes her beautiful metal pieces, too.
A group picture of The Beady Eyed Bunch in their gang colors! Pose #1.
Where could we go with this? Where else???!!! I was working on an M&M doppleganger....good, no? Apparently it takes more practice than we thought. I don't think LLCoolJ will be knocking on our door anytime soon....but one never knows - there is a lot of cool, funny, and beautiful women in this room!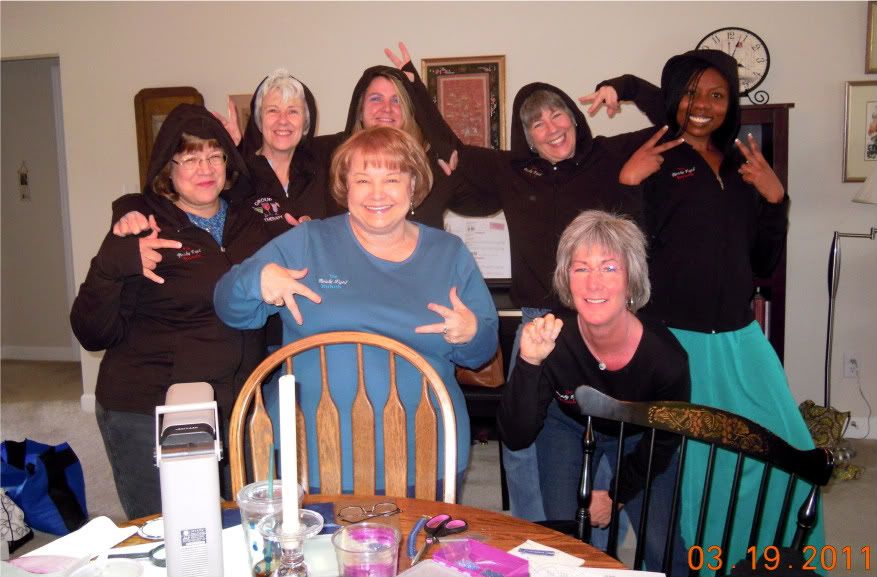 And Peace to you until next time!!!