Patty and Rose have a Summertime cookout! Menu: Mom's Angelfood and sponge cake with a fruit medley, fresh baked french bread and butter, Aunt Joyce's cole slaw, and Ribs a la Patty and Rose!!! The lucky invited chowing down around the fancy eatin' table...
Mary toasting with the very cool parrot cup!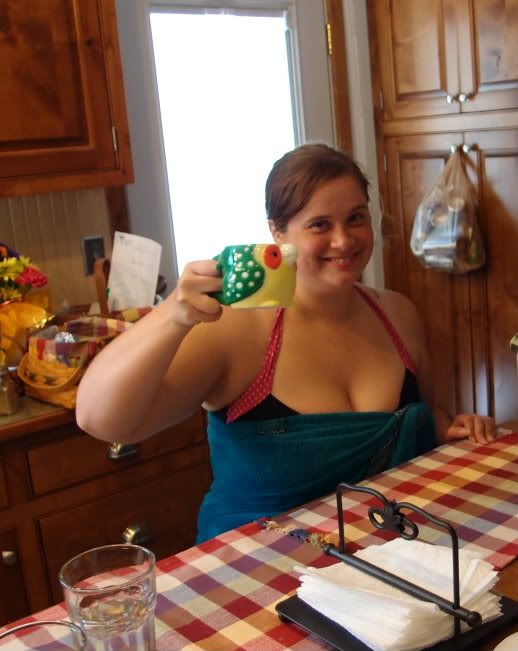 Tootie: This is my human. There are many like him but this one is mine.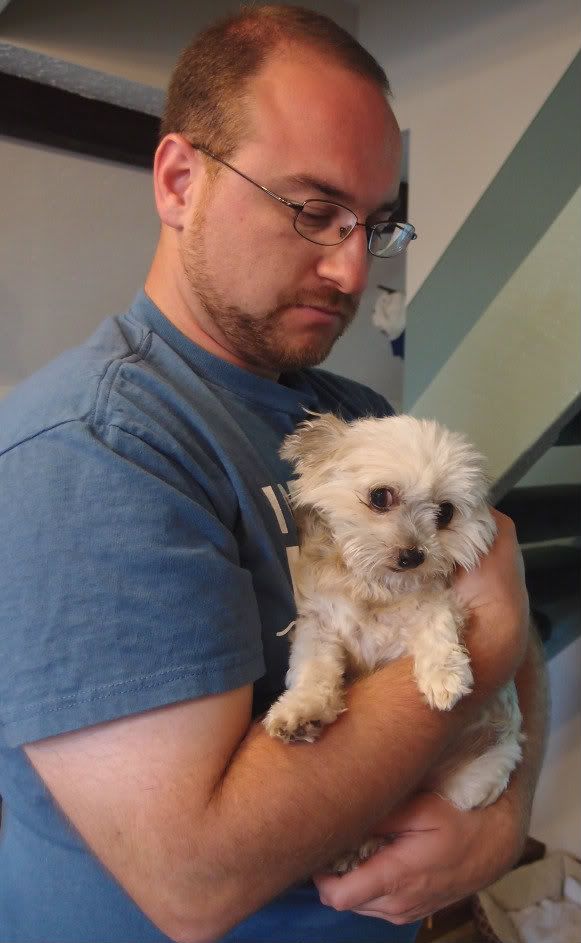 Feeding time is over and now what? Some go swimming - Mary and Beau getting ready to head out to the pool.
Carol taking a postprandial snooze...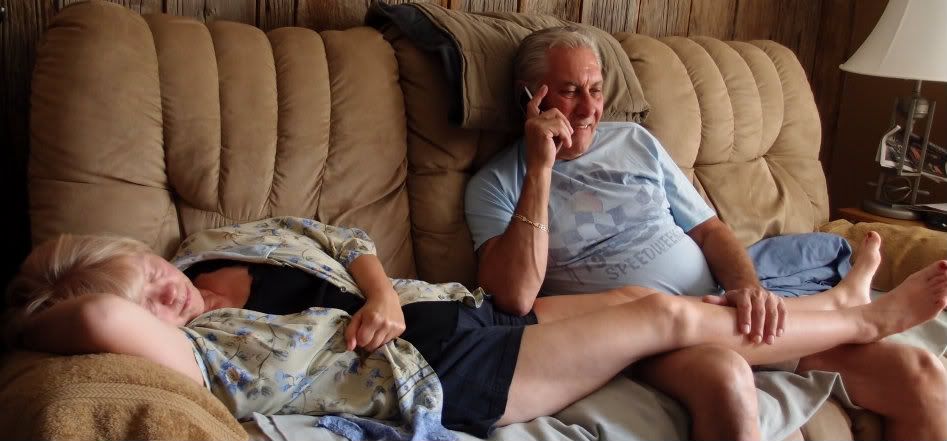 Tootie and Beau - it's just like looking in a mirror, isn't it, Beau?
Grab some towels off of the deck railing........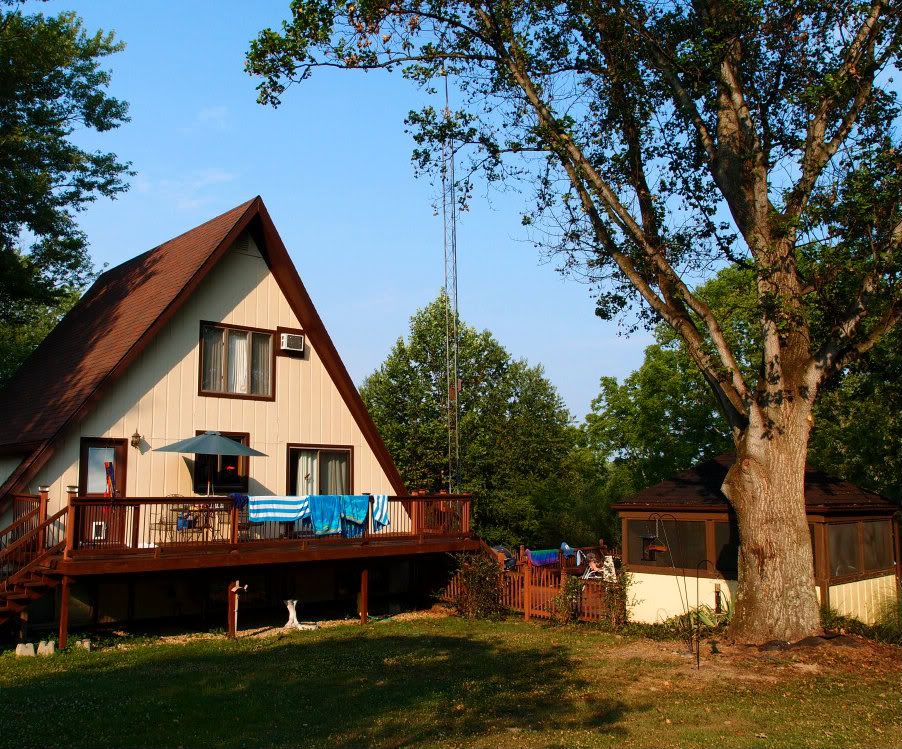 And head out to the pool .... what a view and what a nice pool...the livin' is definitely easy on this day.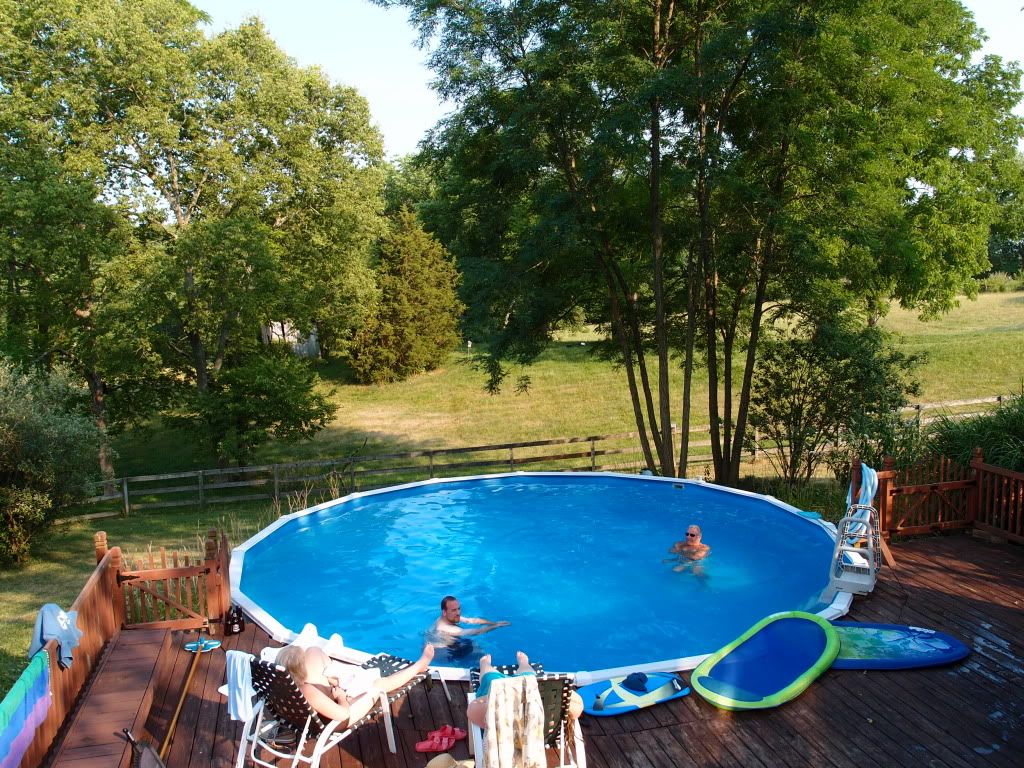 Thank you, Patty and Rose - the food was excellent and the company was wonderful!