I think this has been a beautiful fall and I think it won't last much longer. I got the overwhelming urge to post just one last group of pictures. This urge was brought on by some photos sent to me today from Photography By George!
First, Deb, and her Wonder Horse, Studly, leading the trail ride through the woods last weekend. Very good picture, By George!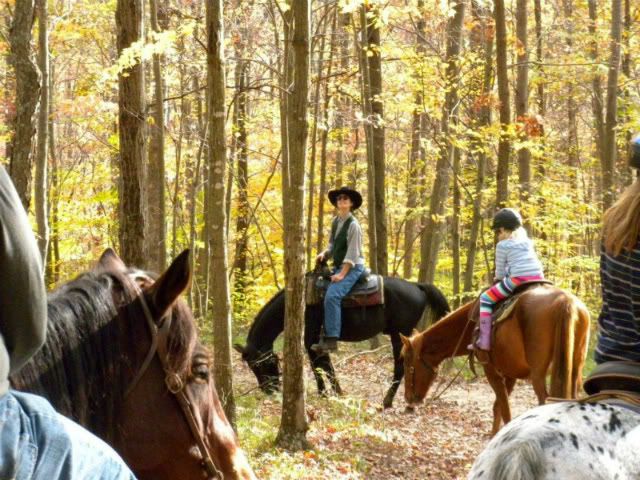 A close up By George...remember this beauty when the snow starts flying!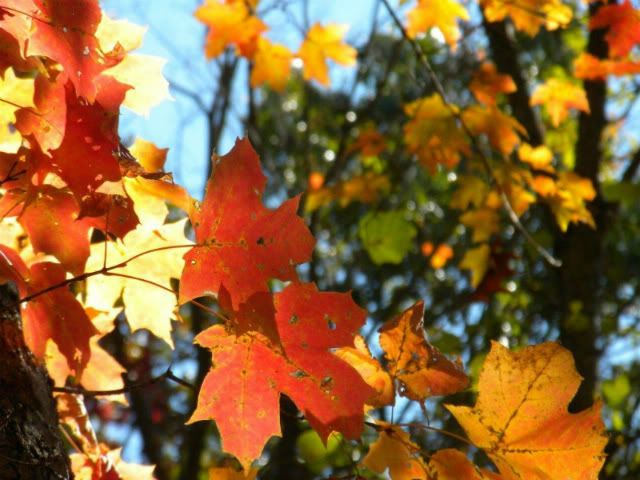 A last look at the little Russian Sage flower that bloomed in my back yard. I am still amazed how how pretty and how very tiny these flowers are.
My backyard, it's a quiet life in a Southern Indiana Backyard. Mini, Warrior Princess, patrolling the perimeter.
The walking path behind my house. This is the path just on the other side of those trees in the picture above.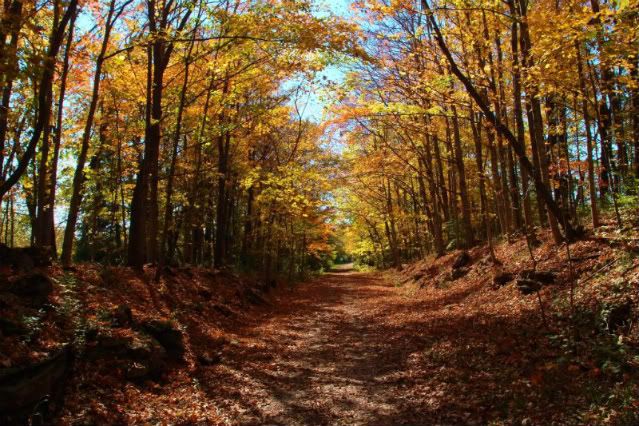 And some very good pictures from the path around the Tibetan Center - which is much more like a game trail than a path! Seriously like a game trail. Like, one deer passed through and we called it a 'path'. But beautiful. Especially if you can eventually find your way back to the road!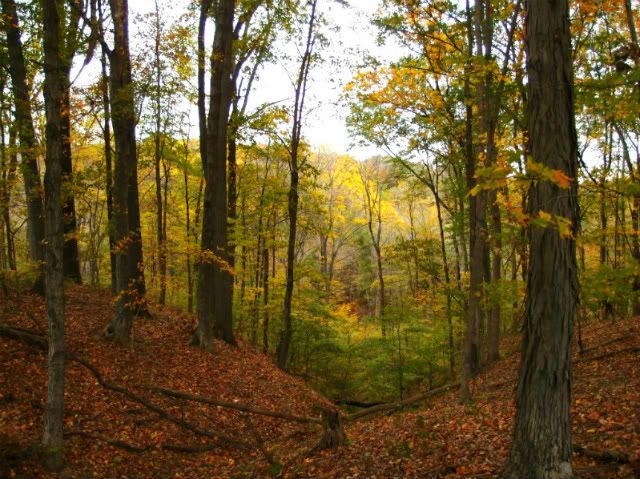 So I stopped and took just one more from another perspective. I just couldn't resist. And I may never be able to find my way back to this spot.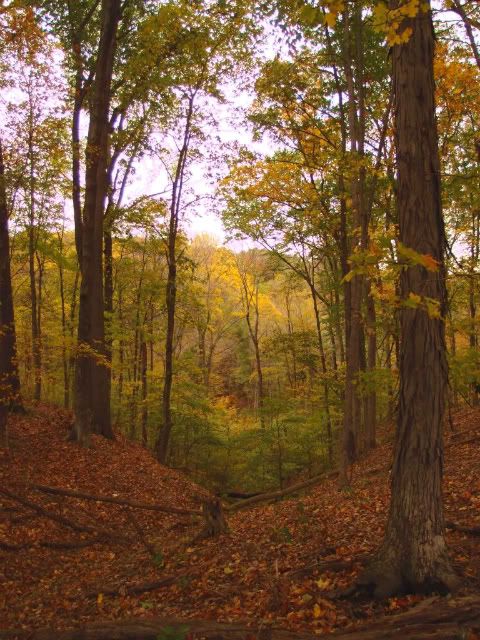 I think this will be it for the fall....it is a good thing the Beady-Eyed Bunch is going to gather soon for a late celebration of the Autumnal Equinox! Smile for the camera, Beady-Eyed Bunch!