What I will be teaching this time - or, more accurately, trying to teach and then forgetting steps and then everyone reminds me....well, you know how it goes!
Seamless Twisted Herringbone (Ndebele) Bangle
Here are some I have finished: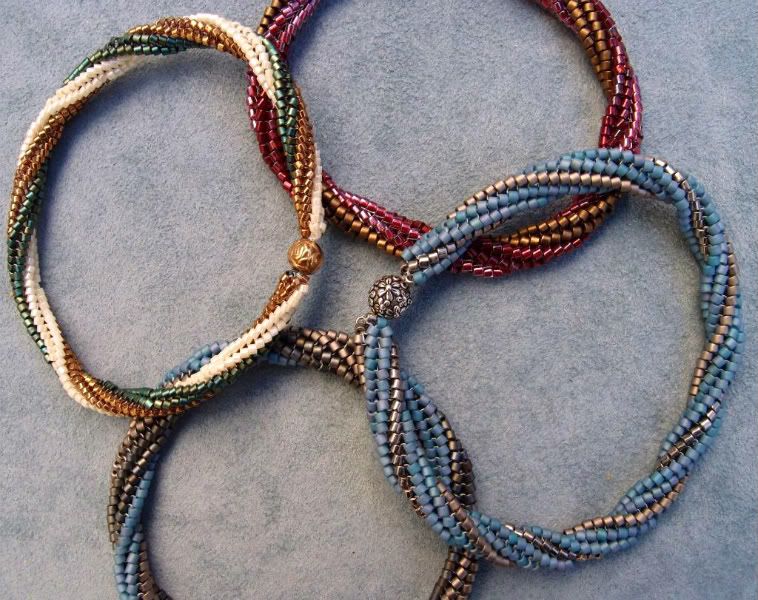 Here are a couple in progress that I hope to have finished when we meet: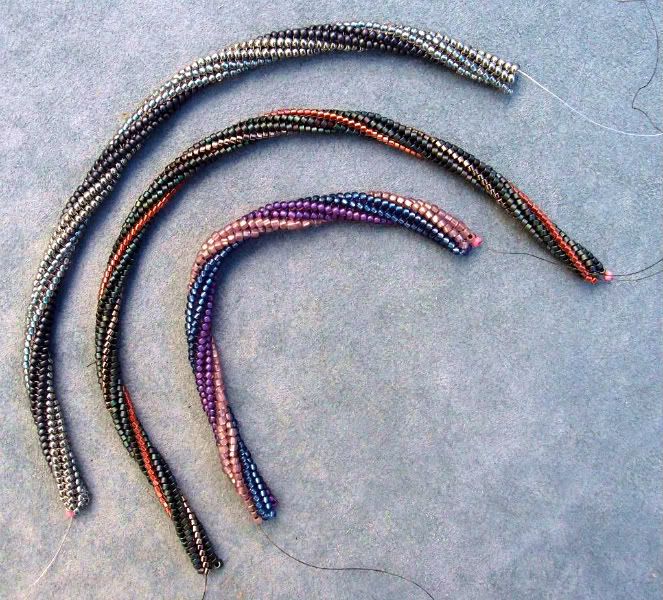 I know I won't have the blue/purple/pink one done as it isn't very far along. But I should have the other two joined. Hopefully in a seamless manner but it just depends on whether the winds are blowing in my favor! That seamless join isn't easy!